Lydia Blakeley Paints the Hottest Fashion Print of the Season
Lydia Blakeley's work can be seen on garments in Acne Studio's autumn and winter collection. ELLE had a chat with the artist who can carry his motives for the first time!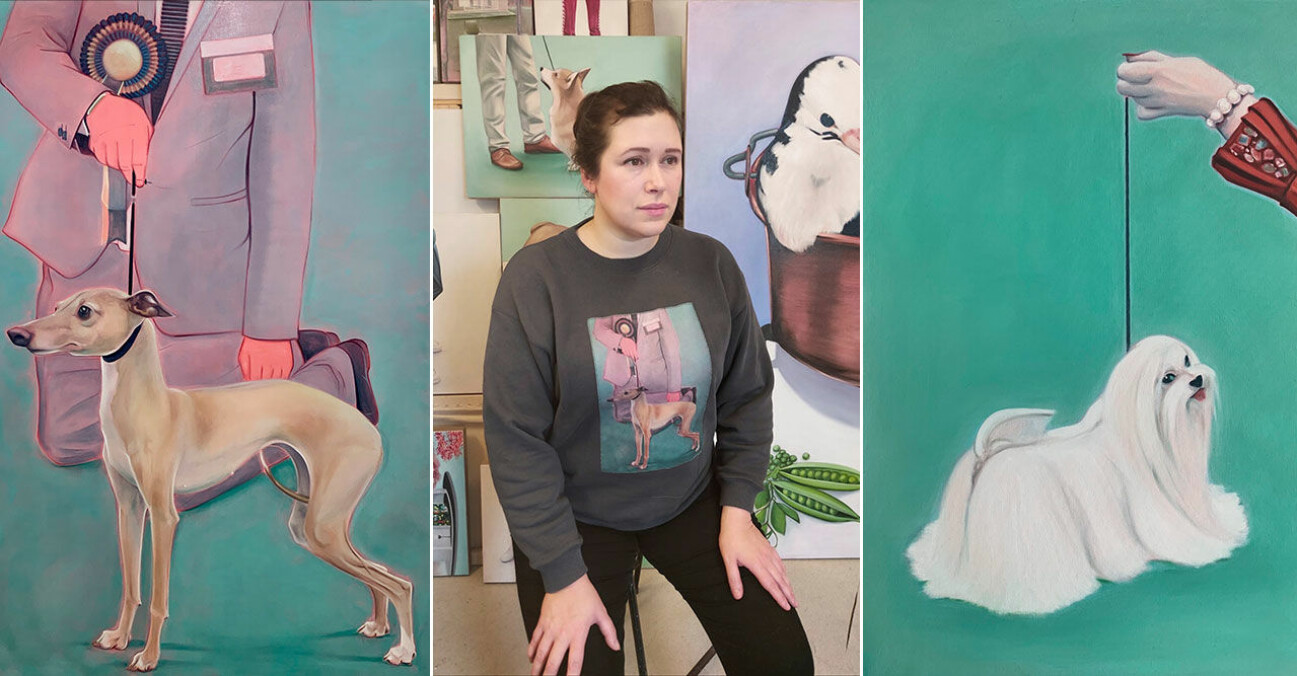 By Elina Grothen | November 12, 2020
British artist Lydia Blakeley paints scenes from popular culture where she casts her creative gaze on everything from award-winning poodles to cat memes. After graduating with a bachelor's degree in art from MFA Goldsmith in London last year, she has had time for a number of solo exhibitions throughout the UK. Now her paintings characterize parts of Acne Studio's autumn collection.
– The collaboration with Acne Studios is definitely the biggest highlight of my career so far. It has been an absolutely fantastic and interesting experience. I have such respect for the brand and for how they have transformed my paintings, says Lydia from her home in the north east of England.
What is your relationship to fashion?
– I love fashion, but I'm not fashionable. I think the fashion world has always had an influence on me. When I was growing up, I used to buy fashion magazines and tear out the pages that interested me. I worked in a clothing store before I started art school. I think there is a basic symbiosis between the fashion and art world.
Does your work reflect your style?
– They are opposites. I'm a sports goth in dark colors. My work is colorful, everything is pastel colored in what can be perceived as feminine paintings.