This month, Los Angeles based artist Jamie Felton opened a new solo show – "Parts From An Oyster" at Steve Turner Gallery in LA. Her work (previously covered here) explores a lush rolodex of imagery, a world ripe with storybook symbology and textural environments. While Felton's imagery appears neatly composed, (akin to Japanese wood block prints or textile patterns) her subjects are anything but. Her work often examines the relationship between femininity and beauty and how it relates to the grotesque, the strange and the occult. Femaleness, or the idea of femininity is prescribed to women at a young age and while many indulge society's projected expectations of normalized beauty and femininity, Felton's not content maintaining the status quo, she approaches the subject of beauty with a keen, analytical eye.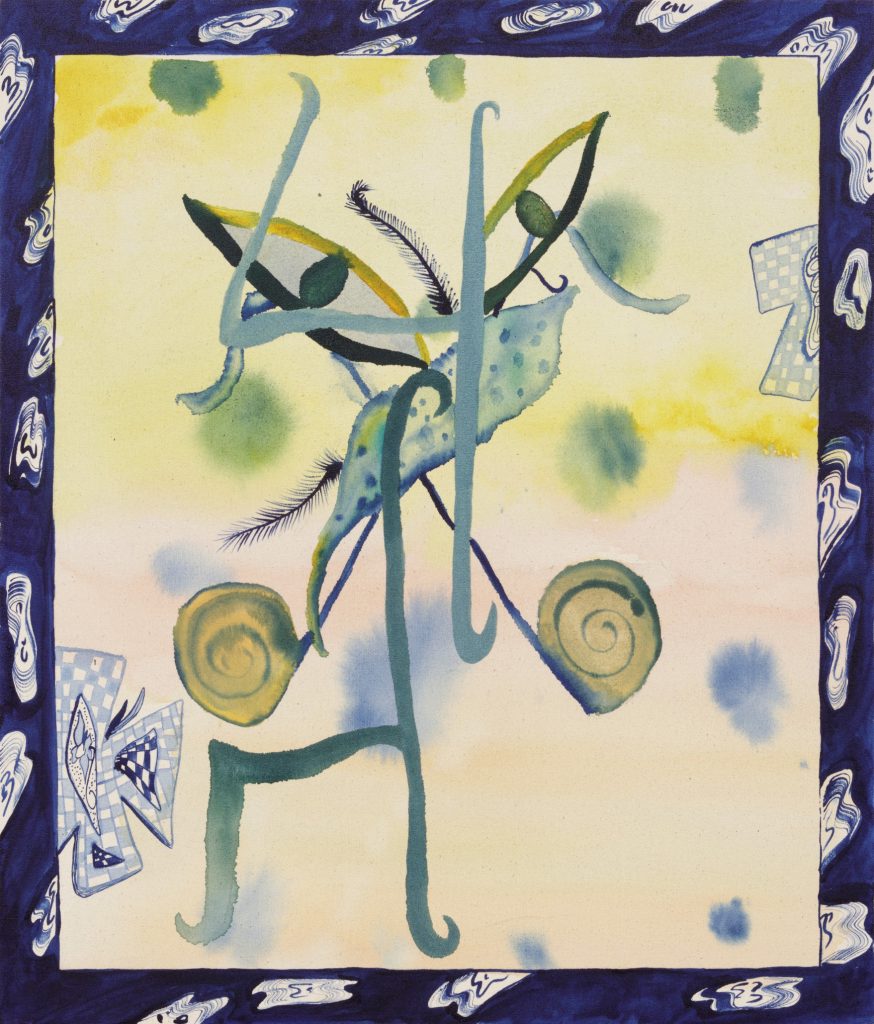 According to Steve Turner, her series of "new paintings depict decaying flowers, slime, fish, drops of water, hair, shells and oysters. Felton juxtaposes symbols of femininity with those that are grotesque to explore female beauty. Her metaphor is not a fresh, young flower, but rather a rotting and slimy one wrapped around a checkered globe." Even the title of her show, Parts From An Oyster plays on these conversations in her work. Imagine an oyster: its slimy, briny flesh oozing with the scent of the ocean, gooey and salty and not all that pretty. It's hard exterior coarse with barnacles and sand, yet somehow, it remains one of the most illustrious, elegant, some would even say, beautiful things on this earth, even sans pearl. Felton dismantles this inherent notion of the rare, beautiful oyster and sees it for what it really is, a slimy, sea dwelling mollusk.
Jamie Felton (b. 1986) earned a BFA from Virginia Commonwealth University, an MFA at Tyler School of Art and attended Skowhegan School of Painting and Sculpture. Her work has been exhibited at Nicodim Gallery, Los Angeles, BBQLA, Los Angeles, 0-0-LA, Los Angeles; Interstate Projects, Brooklyn and Vox Populli, Philadelphia. Parts from an Oyster is her first solo exhibition at Steve Turner. Felton lives and works in Los Angeles.
"Parts From An Oyster" is on view at Steve Turner Gallery in Los Angeles through February 16th, be sure to check it out.